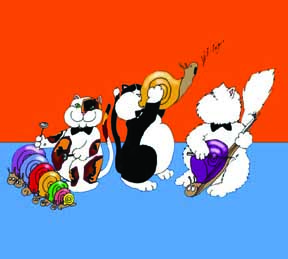 Cats Playing Snails
It's a well known fact that cats like to play games.
But more than that they like to play music.
And their favourite instrument - the snail!
Online Games
Bigpoint offers a wide selection of interactive online solo and multiplayer games. The online games include Seafight, Battlestar Galactica and Farmerama – everything from exciting action games to crazy online farming games.
All images are Copyright to Allison Carmichael