According to statistics taken from reliable sources, more than 37 million French speaking people use the web. This makes the French market extremely profitable. However, if you're catering your business to the marketplace in France and your website is set up only in English, you are losing business.
Some people believe they'll automatically attract French customers just by using a simple translation tool. It takes a lot more than using a translation tool to have a well optimized website. What these people fail to realize is that they're actually doing themselves a disservice. That's why it is so important to handle French SEO (Search Engine Optimization) the right way.
There are aspects of French SEO that needs to be taken into consideration when having your website translated into French. Here are a few important tips to remember when marketing your business to the French market:
Know your French speaking audience:
With language, there are several differences such as in vocabulary, syntax, spelling and slang. When people use keywords for research in the French search engines (google.fr and yahoo.fr being the most popular), it's important that the content is in fluent French, words are ordered correctly, etc.
When considering Search Engine Optimization in France, it is important to master the art of bilingual Search Engine Optimization if you want to attract your target audience. Any given page of your website can only target a few different key phrases and your home page should target the most important ones.

French Link Building
If French SEO is king, link building is the Queen of Search Engine Optimization. Make sure that you only obtain quality links to your website. Quality French links will boost your ranking in local French search engines such as Google.fr and Yahoo.fr, who count each link as a 'vote of confidence'.
Analyzing keywords for Search Engine Optimization in France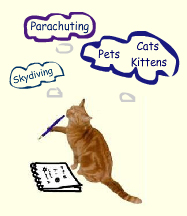 It's amazing how many people will actually build a local French website without properly analyzing keywords. Make sure that you do an analysis of the keywords that people in France are typing in the French search engines.
For a holiday website, for example, do more people search for 'holiday', 'vacation', 'gite', 'self-catering', 'hotel', etc. In French, do more people search for 'gite', 'vacance', 'chalet', etc. What about plurals? Internationally 506 million people a month search for 'hotels', so for hotel owners in France, that's obviously an important keyword to focus your SEO on!
Avoid combining French and English on a web page
When you're trying to attract a local audience in France, make sure that you have a local version of your site with local web content. Avoid combining English and French content because this will confuse your readers, not to mention the Googlebot. The possible exception to this is the home page.
When to hire an SEO company in France
Unless you are an expert in French SEO, it is highly recommended that you hire a Search Engine Optimization company in France to handle your web promotion -- preferably an SEO company that specializes in French translation. A French SEO consultant will analyze your website and develop an effective plan to help you generate quality links to your website. As a result, you will gain more targeted leads and boost sales.
Discover more about Search Engine Optimization in France.